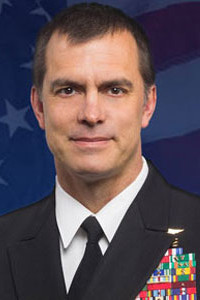 Thom Shea
Presenter & CEO
[email protected]
(Ret.) Senior Chief Thom Shea is the CEO of Adamantine Alliance, a unique leadership and human performance coaching organization. Thom conducts training seminars throughout the nation, developing transformational performance results for various individuals, teams and organizations.
Before founding Adamantine Alliance, Thom served 23 years with distinguished Valor as a Navy SEAL. During his military career he served in three wars, ultimately leading a team of Navy SEALs into Afghanistan in 2009 where he earned a Silver Star, Bronze Star with Valor, Army Commendation with Valor and his second Combat Action Medal. He was hand-selected to serve as Officer In Charge of the famed SEAL Sniper course from 2009 – 2011. During his two year tenure, he transformed the sniper curriculum while successfully increasing both graduation numbers and shooting performance test scores.
In his final tour of duty, Thom served as Senior Advisor and Senior Combat Developer for Naval Special Warfare Group One. He served as Chairman for Research and Development on 11 separate optics and weapons boards from 2011 – 2014 maturing, funding and fielding five technologies.
He is the author of "UNBREAKABLE: A Navy SEAL's Way of Life," to be released in May 2014.
Thom currently serves as Director of Operations and Sales for BarberWind Turbines. BarberWind Turbines represents an entirely new design for wind turbines that is efficient, economical and available to produce energy worldwide.
In his downtime, Thom has volunteered countless hours to charity, raising funds through his athletic events for Special Operations Warrior Foundation and the Chris Kyle Memorial Trust. He holds a Bachelor of Arts Degree from Ball State University and a Master Training Specialist certification from the Naval Special Warfare Center. He now resides in Greenville, South Carolina with his wife and three children.