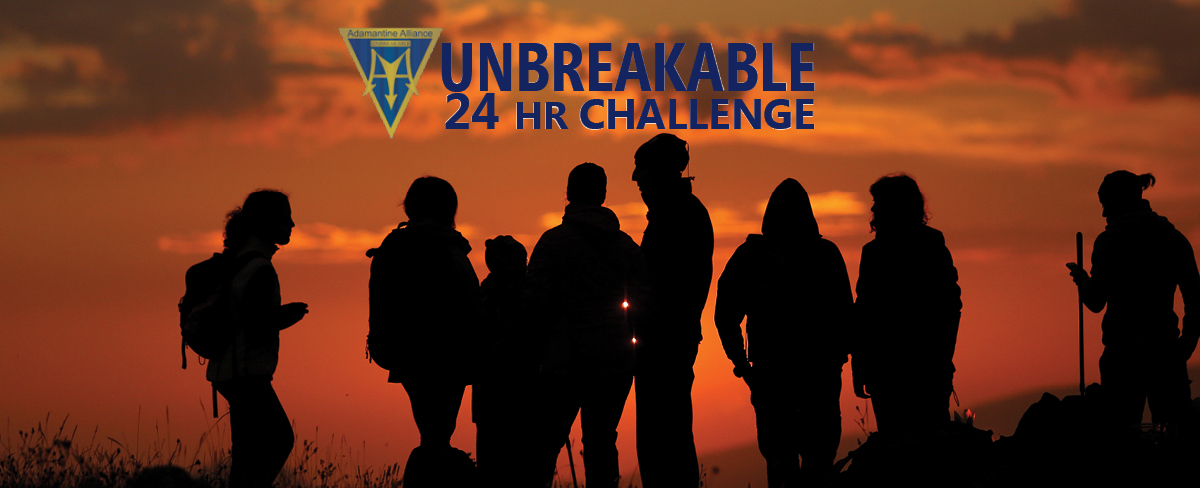 NEXT EVENTS 
April 7-8, 2018 Greenville, SC
Questions? Email lessons@adamantinealliance.com
You are ready to embark on the challenge to push your self-imposed limits.  The 300 plus people who have taken on the challenge have found in themselves the mental breakthroughs needed to produce extra-ordinary results.
The Unbreakable 24 hr Challenge is a premier mental challenge event. Developed by Thom Shea, author of Unbreakable: A Navy SEAL's Way of Life, as part of the 13 lessons to achieve an Unbreakable life.
WHAT is involved?  The challenge is to walk for 24 hour in order to overcome your self-imposed limits.  It is not a physical challenge, although physically demanding, you do not need to be a master athlete.   The challenge is designed to create an environment for you to honor you word to walk for 24 hours and for you to face all the mental obstacles that will try to stop you.  The experience is Simple But Not Easy.  You will have to learn to have your mind control your actions during times of discomfort to push past your self-imposed boundaries. When you do complete the challenge, there will be a big internal shift to what is possible in your life.
WHO participates? People ages 18 through 82 who are willing to learn what it takes to push through self imposed limits and have an Unbreakable Life.
Registration includes our 4-week training program and comprehensive gear list. The Course is a series of "out and back walks" along trails and roads.  You will stage all of your food and drink in your vehicle.

Testimonials:
"Had the pleasure to participate in one of the most amazing endurance challenges yet." Rich
"You need to adapt just like all the other things that can make you quit every day. I had an amazing experience...a lot of things are more clear." Frank
"Thom, thank you for being the inspiration of all of us taking on this challenge and teaching us to control our negative thoughts when things get tough and our mind tries to make us quit. Friends are priceless and doing things together like this helps us to grow as individuals and become better friends and through all of this helps us to be better and stronger in all phases of our lives!" Cynthia